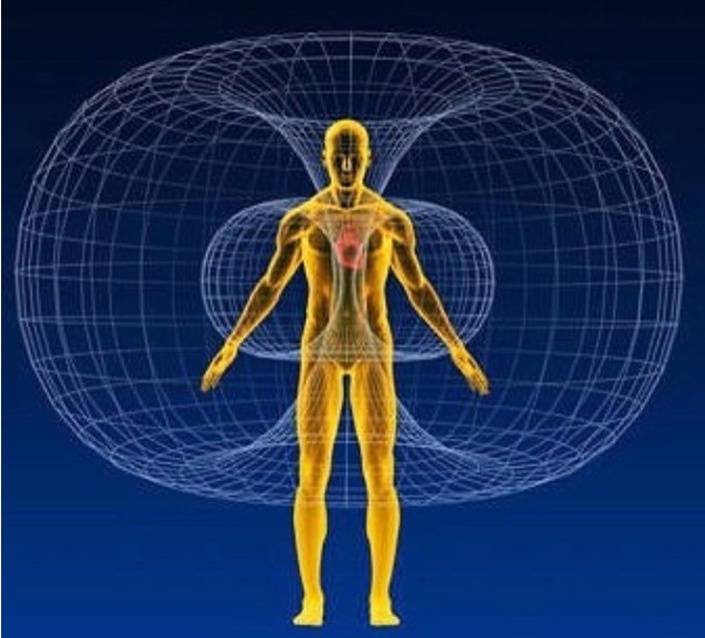 The Body Subtle Fields
This series will discuss techniques and tunings used to energetically balance the manifesting fields of the energetic body
This course will contain lectures, worksheets and datebooks and step by step techniques for evaluation and balancing the subtle fields of the human body.
There will be sections on Organs, Systems, and the Senses. You will be able to download LFR Anatomy programs and sessions throughout the course.
I will monitor, edit and engage with student questions as the course unfolds. You input will be valuable in shaping this course.
I have come to realize that radionics is not for everyone. In fact it (the concept of subtle fields) can really upset people, and even offend them.
I move slowly with my beginning students, concept by concept, until I sense they have developed a personal foundation in radionic research and have their own perceptions to build upon.
I feel this is important and even though it takes time, it is essential for them to progress in their skill in using radionic principles. Most good practitioners in radionics have their own 'style' of doing things, their own way (and view). I encourage this.
Through the many years I have spent in radionics I have tried many methods, run hundreds of projects as well as working with my family (and myself). I started out with the Hieronymus style P.Kelly instruments, added the computerized SE-5s in the 1990s Practiced the early DeLaWarr system (and worked with the Camera for 20 years). All of this has taught me that there are many ways to approach subtle field research and you only need to find the way (and the instrument) that works best for you.
Please note that the full course series* is under construction for the winter of 2021-2022. You may enroll now and work along with me.You will receive a monthly notice of updates, side information and bonus material.
Or you may choose to wait until the series is fully present. That will hopefully be in the Fall of 2021.
I am including this disclaimer excellent. Radionics is a subtle science. We monitor (and observe) the physical form but make no claims. The physical form merely responds to subtle balancing and each lifeform is unique in it's response.
The contents of this website/anatomy course have not been evaluated by the Food & Drug Administration. The SE-5 1000 is for Experimental Research Only an is not intended to diagnose, treat, cure or prevent any disease. Consult your physician before beginning any exercise or personal research program.
The content of the SE-5 web site, including text, graphics, images, information obtained from contributors and all other content, is offered on an informational basis only. No content is intended to be a substitute for professional medical advice, diagnosis or treatment. You should always seek the advice and guidance of a qualified health provider before:
Making any adjustment to any medication or treatment protocol you are currently using.
Stopping any medication or treatment protocol you are currently using.
Starting any new medication or treatment protocol, whether or not it was discussed on the SE-5 web site.
Information on this site is "generally informational" and not as specifically applicable to any individual's medical problem(s), concerns and/or needs.
If you think you may have a medical emergency, call your doctor or your local health emergency service immediately. If you choose to utilize any information provided by the SE-5 web site, the writers or any other employees of the SE-5web site or Living From Vision and Don Paris Ph.D. (h.c.) , you do so solely at your own risk.


This site may contain health and medical-related materials which some may find sexually explicit and personally offensive. It is the nature of a medical site that frank talk about, and discussions on, a variety of topics may occur. The SE-5 moderator will attempt to moderate discussions and review content. From time to time, however, there may be articles and/or discussions which some people find offensive. Entry into the SE-5 web site, and all the areas of this site, constitutes acceptance of this risk.
The use of the SE-5 web site and its content is at your own risk.

When using the web site, information is transmitted in ways beyond the control of Living From Vision or Don Paris Ph.D. (h.c.). Living From Vision and Don Paris Ph.D. (h.c.) assumes no liability for the delay, failure, interruption or corruption of any data or other information in connection with use of the web site.

The SE-5 web site and its content are provided "as is." Living From Vision and Don Paris Ph.D. (h.c.), to the fullest extent permitted by law, disclaim all warranties, either express or implied, statutory or otherwise, including but not limited to the implied warranties of merchantability, non-infringement of third parties' rights, and fitness for particular purpose. Specifically, Living From Vision and Don Paris Ph.D. (h.c.) makes no representations or warranties about the accuracy, reliability, completeness, or timeliness of the content, software, text, graphics, links, or communications provided on or through the use of the web site.

In no event shall Living From Vision and Don Paris Ph.D. (h.c.) Lutie Larsen or any third parties mentioned on this web site be liable for any damages, including but not limited to incidental and consequential damages, personal injury, wrongful death, lost profits, damages resulting from lost data, business interruption resulting from the use or inability to use the web site or the content whether based on warranty, contract, tort or any other legal theory, and whether or not Living From Vision and Don Paris Ph.D. (h.c.) is advised of the possibility of such damages. Living From Vision and Don Paris Ph.D. (h.c.) are not liable for any personal injury, including death, caused by your use or misuse of this site, the equipment, content or public areas.
You agree to indemnify, defend, and hold harmless us, our officers, directors, employees, contractors, agents, providers, merchants, sponsors, licensors and affiliates from and against all claims, actions, demands, judgments, losses, and liabilities (including, without limitation, costs, expenses and attorneys' fees) by you or any third-party resulting or arising, directly or indirectly, out of Content you submit, post to or transmit through our web site, your use of our web site, your connection to our web site, your violation of these Terms of Use, or your violation of any rights of another person.
Your Instructor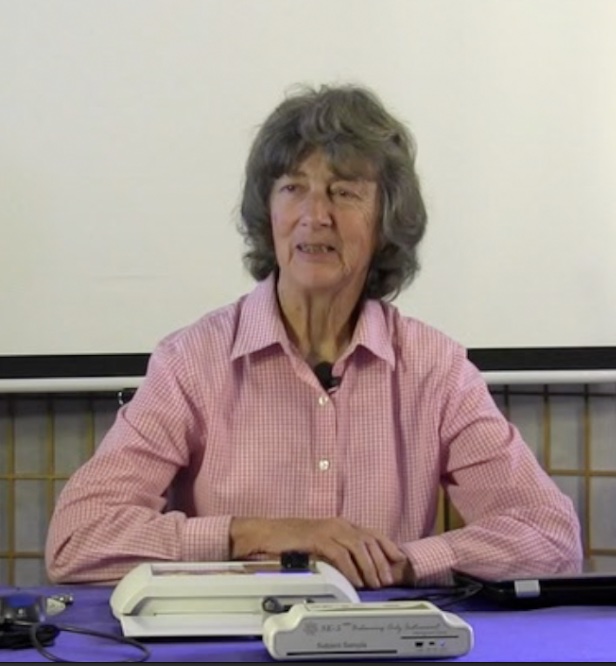 Lutie Larsen discovered radionics in 1974 when she was in the middle of raising a family of 10 children. They had recently moved to Utah, purchased 2 1/2 acre homestead and she was looking at more natural ways to resolve the day to day family issues. Radionics proved to be a perfect choice.
In a big family the garden serves many purposes. Children need food, but children also need chores. Family life thrives on everyone doing their share of the work.
Lutie has grown to have a huge respect for the perspectives she learned from studying and measuring/tuning the subtle fields in the family garden. She has gone on to extensive research in the sustainable and organic agriculture movement assisted by radionic techniques.
"We were gathering information along with new peas from the garden and trying to figure out the natural laws that ruled growth." said Lutie. "i have a healthy respect for the integrity inherent in each plant, insect, soil and tree and could teach this to my children.. I love the beautiful Earth! I respect the natural laws that govern it and love the Creator! Above all I want to be a good steward."
Course Curriculum
An Overview of Subtle Anatomy
Available in days
days after you enroll
The Anatomy Resource Books, 2003-2007
Available in days
days after you enroll
Looking deeper with Lutie
Available in days
days after you enroll
Frequently Asked Questions
When does the course start and finish?
The course starts now and never ends! It is a completely self-paced online course - you decide when you start and when you finish. I will update periodically and will send a monthly notice to students who have enrolled.
How long do I have access to the course?
You have lifetime access to this course. After enrolling, you have unlimited access to this course for as long as you like - across any and all devices you own. This is a big plus to students who want to sharpen their skills in radionics and review the specific lectures when an opportunity arises.
What if I am unhappy with the course?
If this course is not what you were expecting or If you are unsatisfied for any reason with your purchase . ., .. You must contact us within the first 30 days and we will give you a full refund.
Thank you for your participation in this general course on the subtle anatomy of the human body. I hope you have enjoyed and learned from the view I take of the radionic evaluation of these subtle fields.
The course will be available to yo you indefinitely for review and questions you might have. I am a contributor to the Radionic Online Blog and will be posting articles regularly there for your information and comments.
I am currently creating specific Subtle Anatomy courses with techniques and downloadable programs/sessions. I will be announcing these on the blog and with a personal email to those completing this course.
Different teachers have different styles of teaching. Also because of the experiences they have, they develop personal techniques. The practice of radionic increases insight and intuition, both of which will enhance your skill as a radionic practitioner. It is up to you to pick and choose your own path.
I wish you the best journey!